The Weather at Howhill
---
Events - 02 June 2009
The arrival of a cold front from the NE gave relief to the swelteringly hot mid afternoon. The maximum recorded temperature was 30.4°C just before the front arrived. Due to the loaction of the sensor and the lack of wind that is probably and over reading but the temp was certainly above 25°C.
As the front came through the wind moved to the NE and picked up to an F4 from more or less nothing, correspondingly the temp dropped to 18C in 30 minutes.
This cold air bought snow over the fell tops on 5th June, Hartside at lunchtime.
---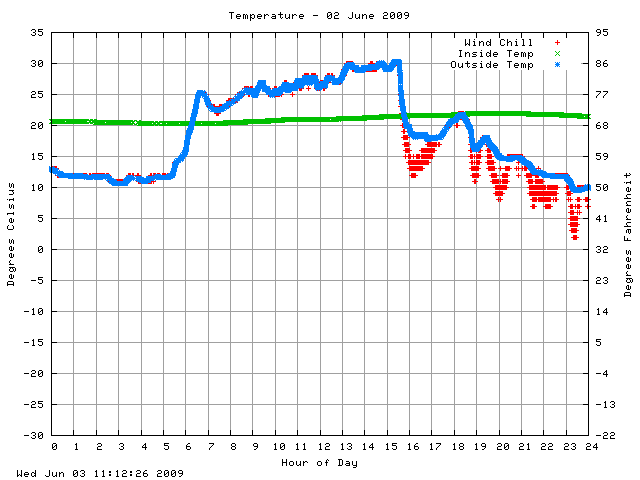 ---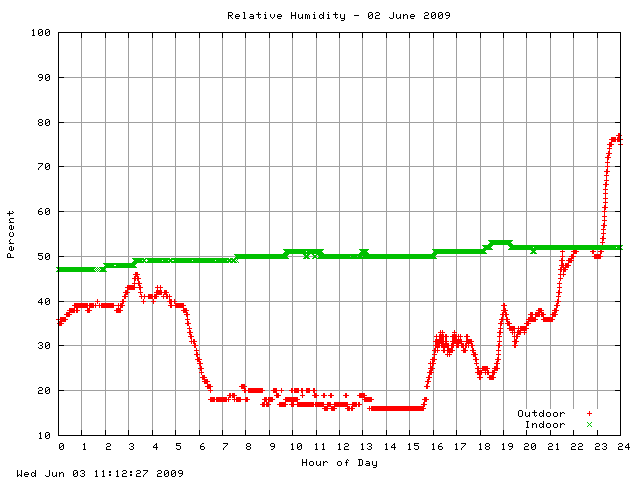 ---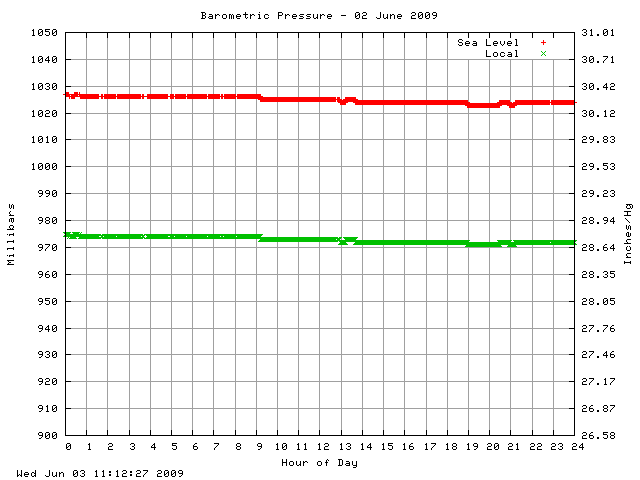 ---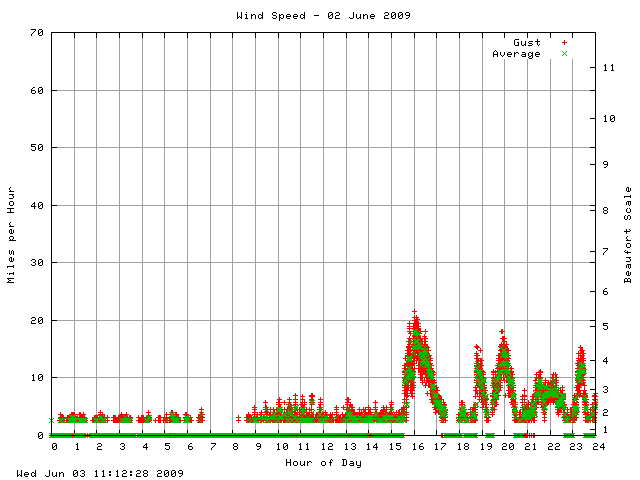 ---
---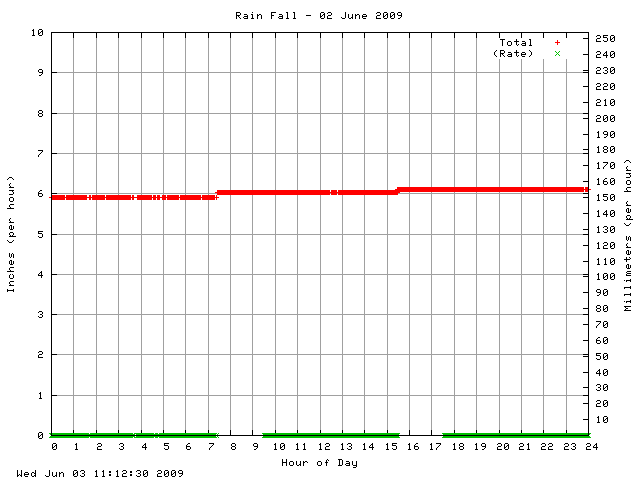 ---