The Weather at Howhill
---
Events - 07 February 2002
What a weird day.
-2°C at midnight, warming to +2°C by 0700, then the sleet started and the temperature fell back by a degree. Steady increase from 0900 to just before 1400 when it leapt up 2°C to level out at around 8°C.
There was dead calm at midnight, with the wind building to a peak of F9 at 1000, falling back to F3 by 1400, and then pootling along at F4.
The pressure didn't do anything dramatic although it was falling quite quickly between 0730 and 0930.
---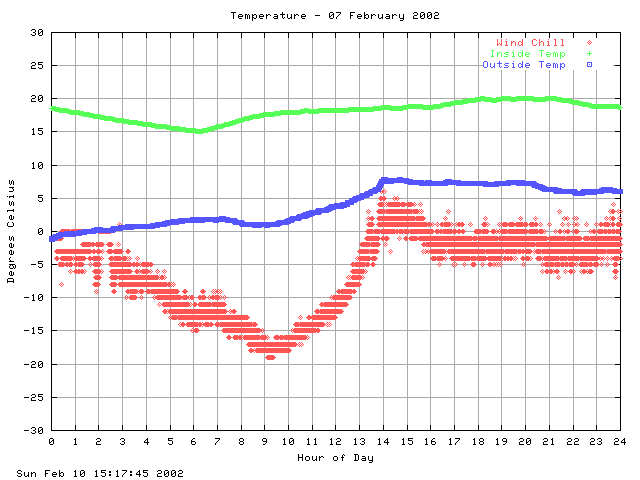 ---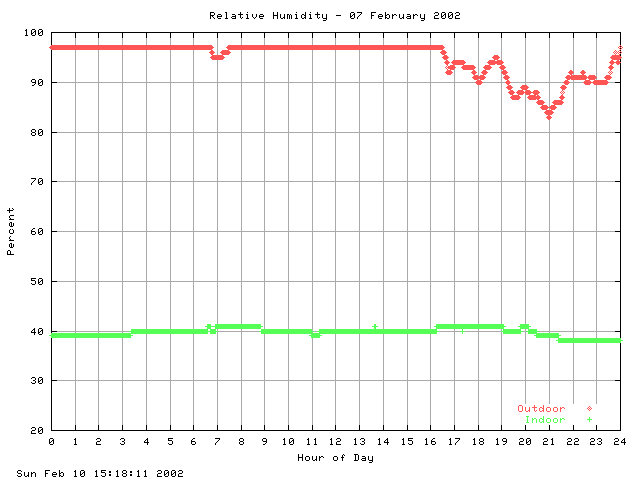 ---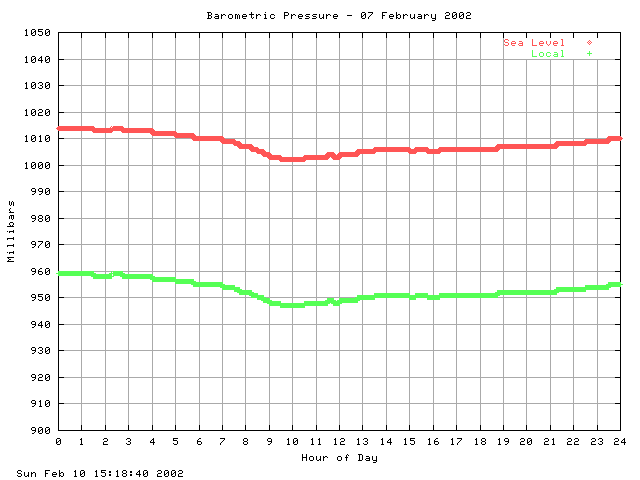 ---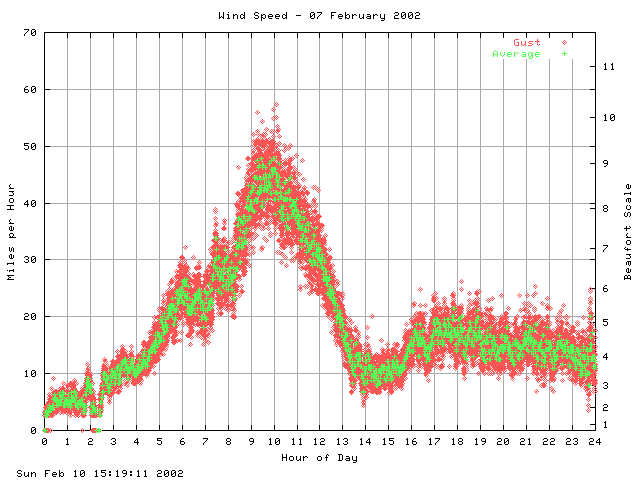 ---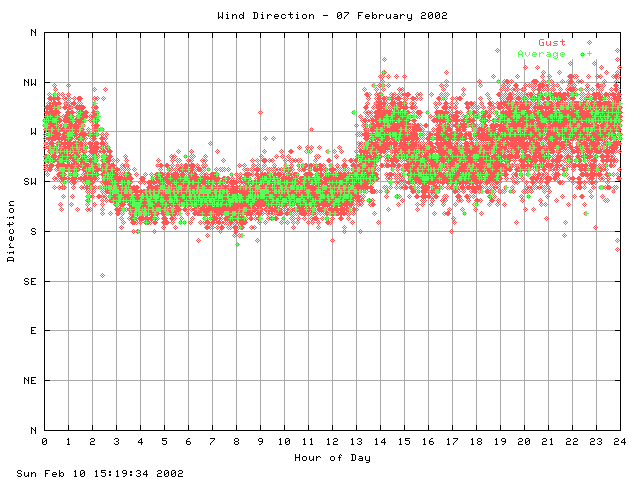 ---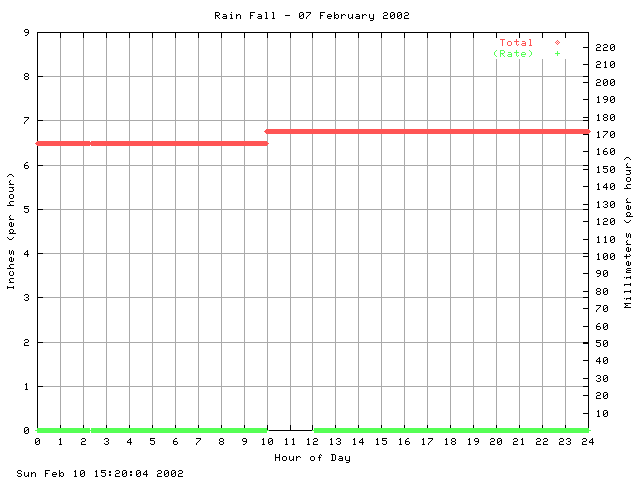 ---