The Weather at Howhill
---
Events - 26 November 1999
These graphs show the passage of a storm and cold front. The associated depression passed over northern Scotland and is believed to be the remnants of a hurricane.
The storm itself started building up the day before with winds steadily increasing from about midday. The cold front passed over just before 1300. It shows very well with a dramatic drop in wind speed and a change in direction. The temperature also drops, in this case by nearly 5°C.
I am unsure of the reason for the 2mB rise in pressure. This may have been a real rise or an effect of the wind. The pressure sensor is located inside the house, and with such a strong wind I would not be surprised to find the interior pressure lower than the exterior due to venturi effects on the chimney or doors.
---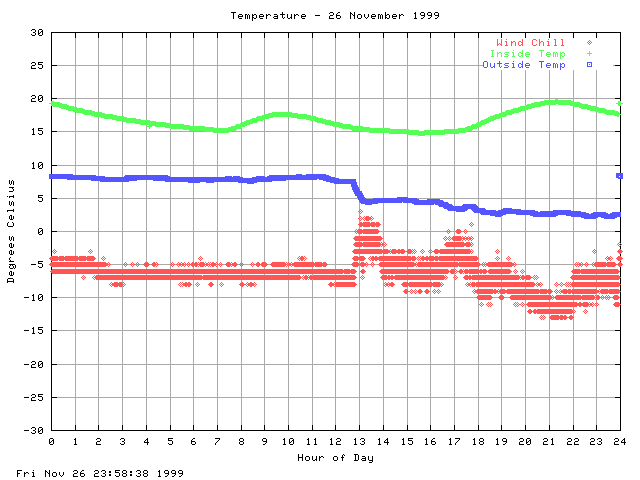 ---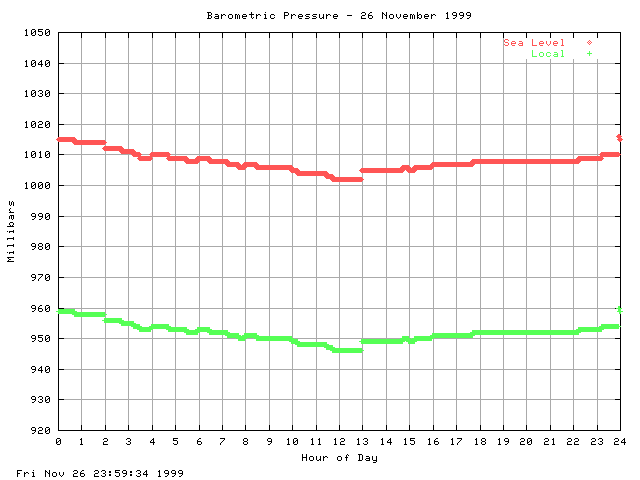 ---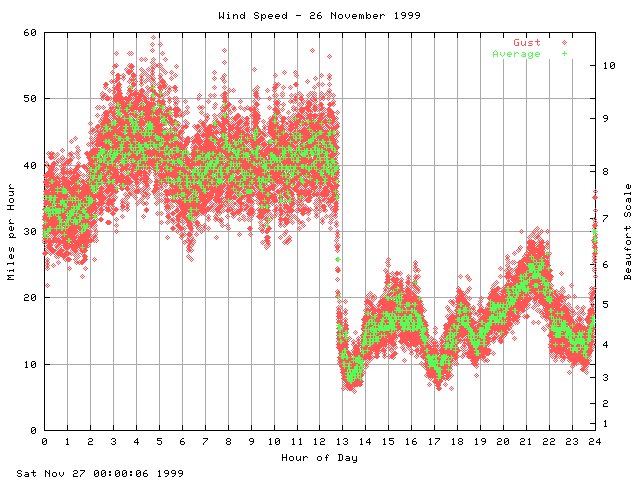 ---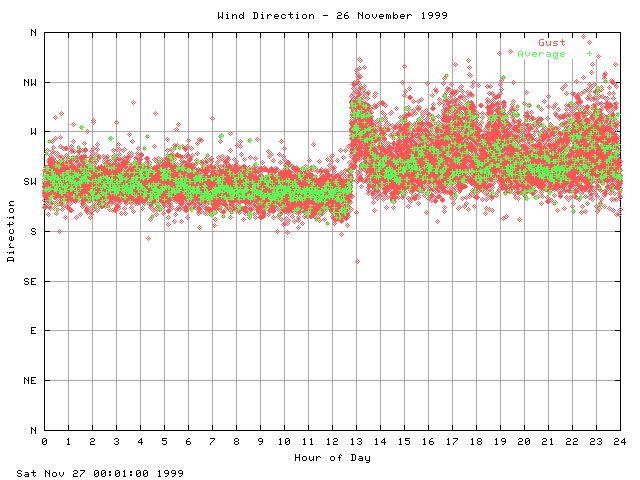 ---